Aims and Scope
Julio M. Grandez-Rios, Carlos G. H. Pizango, Walter S. de Araújo
---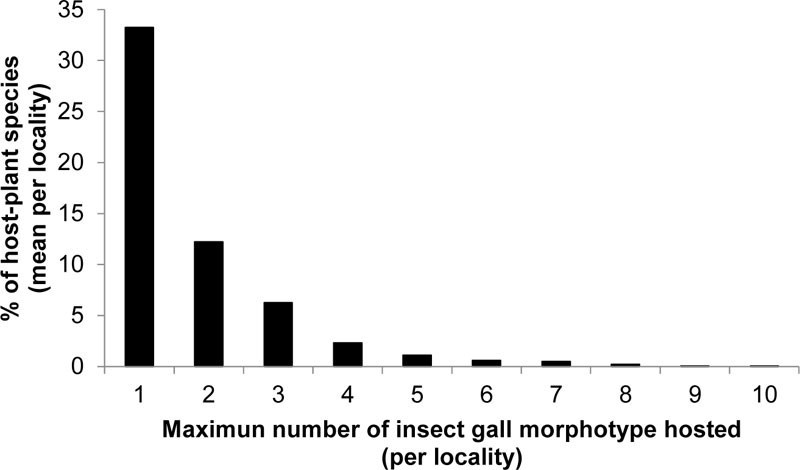 Background:
The term 'super host' plant is often used in the literature surrounding plant-galling interactions, but the different contexts in which the term is used generates doubt and confusion due to the absence of a systematic definition of the term's meaning.
Objective:
In this study, we used 60 well-defined plant-galling assemblages to propose a systematic definition of super-host plants at the local and regional level. In addition, we investigated factors that explain the number of galling species per host plant at different geographic scales.
Methods:
Plant-galling assemblages were compiled from an extensive literature review on insect gall inventories carried out in Brazil.
Results:
We found 888 host plant species belonging to 94 families and 340 genera hosting 2,376 insect gall morphotypes. At a local scale, 33.2% of host plant species harbored one insect gall morphotype and 12.2% hosted two gall morphotypes, making up 45.4% of the host plant species in each locality. At the regional scale, 51.5% of host plant species harbored one insect gall morphotype, and 17.9% of host plant species hosted two gall morphotypes, corresponding to 69.4% of all host plant species. Based on the average number of galling species per plant species, we classified the plant species into: 1) Host species; 2) Multi-host species and 3) Super-host species. The super-host plant species that showed the greatest richness of gall morphotypes at the local level were Baccharis reticularia and Adenocalymma neoflavidu. Furthermore, we found a positive relationship between plant life-form architectural complexity and the number of galling species at the local level. At the regional scale, we registered five super-host species (Guapira opposita, Protium heptaphyllum, Copaifera langsdorffii, Myrcia splendens, and Byrsonima sericea) which hosted 21 or more insect gall morphotypes. The number of galling species per host plant species at the regional scale was influenced positively by geographic distribution rank and number of biomes in which each species of the plant occurs.
Conclusion:
The present study stands out as the first of its kind to provide a systematic standardization for the super-host plants and to investigate factors influencing these species.
---
November 20, 2020
Weinberg I, Lazary A, Jefidoff A, Vatine J-J, Borkow G, Ohana N
---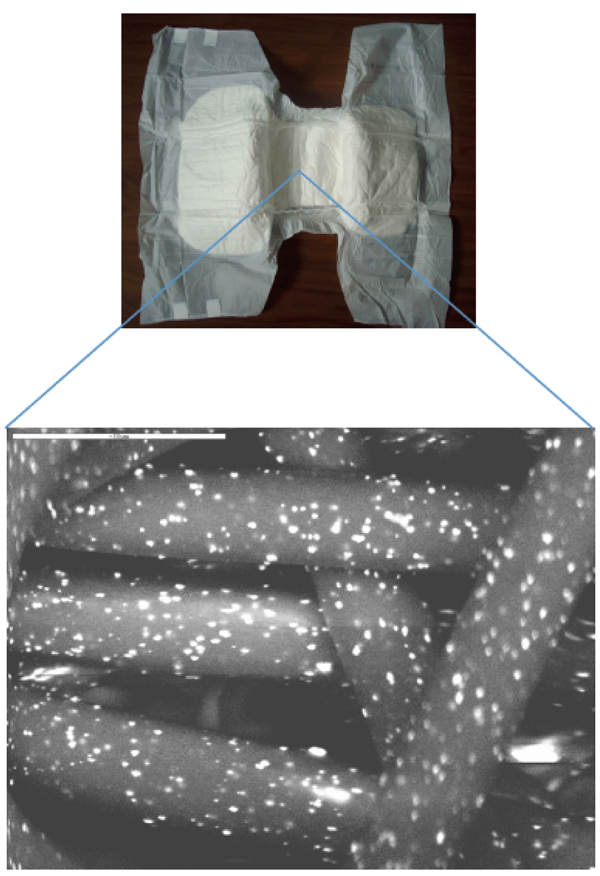 Copper has very potent antibacterial, antifungal, antiviral and acaricidal properties. Recently the use of copper alloys in hospital wards has been shown to reduce bioburden and nosocomial infection rates. We hypothesized that the use of copper oxide in textiles and other products that are in close contact with the patients may significantly reduce bioburden in clinical settings and consequently reduce the risk of nosocomial infections. In order to test this hypothesis we intend to conduct a trial in which we will examine if the nosocomial infection rates in a chronic care ward will be reduced when all the textile products will include copper oxide. The risk of adverse reactions due to dermal contact with copper are considered extremely low and medical devices containing copper, such as intrauterine devices and dental amalgams, are safely used for decades. Textile products containing copper oxide are being sold worldwide for several years and not even one adverse reaction was noted. However, in spite of all the above, and in preparation to the clinical trial we intend to conduct in a chronic care ward (long-term care facility), we conducted this preliminary study in which we examined the safety of using copper oxide impregnated diapers in 16 chronic care patients that used the diapers for 6 consecutive months. Importantly, not even one adverse reaction was recorded during the whole trial, indicating the high safety of the diapers. Therefore, this study allows us to examine the efficacy of textiles containing copper oxide in reducing nosocomial infections in larger populations, including in frail chronic care patients.
---
February 22, 2013